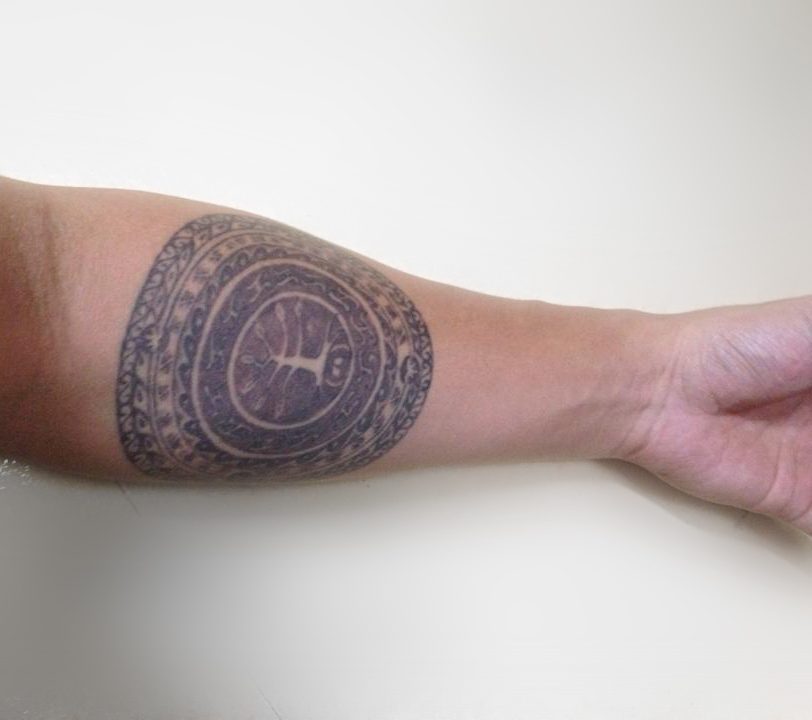 Bert placed tattooed the central part of the Babaylan Mandala onto his arm. Here is what he wrote via the FB page:
Feb 14th, 2:07am
Bert:
3 years na po ako nagreresearch tungkol sa image nato at ngayon nkita ko meron pang facebook page… basta alam ko lang po nung una eh ung nasa gitna eh parang tree of life… tanong ko lang po kung anu tlga ung ibig sabihin ng buong image nato kase po 3yrs na din po sya nkatattoo sakin ang alam ko lang eh tree of life ung nasa gitna…
una ko po sya nakita nung naghahanap ako ng alibata or baybayin tattoo na circle at ng nkita ko po ito ipinalagay ko po agad sya sa braso ko na malapit sa wrist.

(rough translation: for 3 years I've been researching about this image and today I found the FB page… all I recognized is that the center had the tree of life… I only ask for the real meaning of this whole image because this has been tattooed on me for 3 years and I only know about the tree of life in the center… I first found this when I was searching for a circular alibata or baybayin tattoo and when I saw it I immediately put in on my arm close to my wrist.)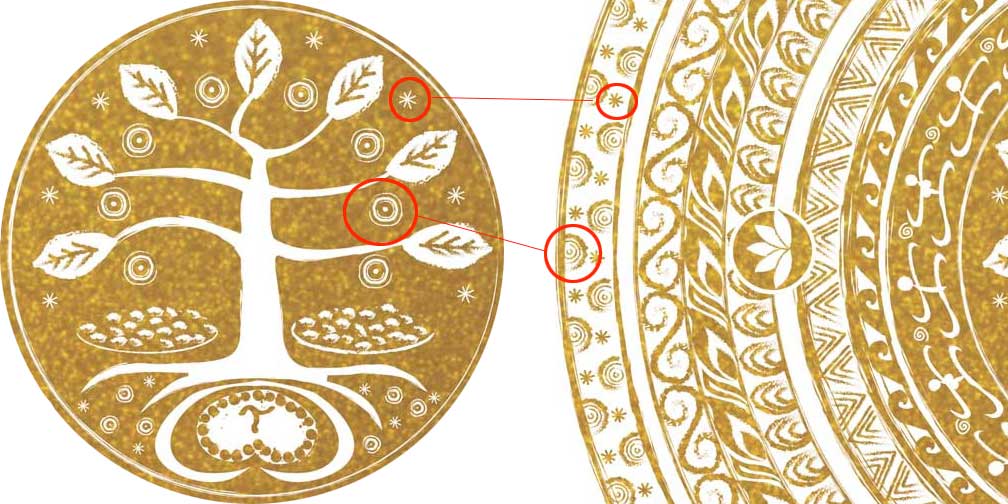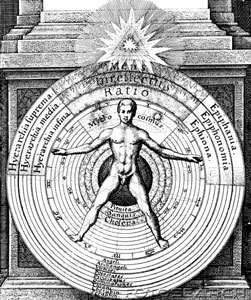 And here is what I wrote back to Geoberto:
Babaylan Mandalas
Feb 14th, 4:04am
Geobert, glad you found the FB page. here is the website with meanings—babaylanmandala.com. the 1st important thing to know is that the BAHALA Tree of Life represents you.

You must grow deep roots and connect with the Earth, your ancestors and our Philippine heritage.

You must grow strong and bloom, grow leaves, flowers and fruits. then later you must plant seeds, pass on something to your children, children's children, and to those generations you may never meet…

The fruits of the tree look like the cosmic balls on the outermost concentric circle. the flowers of the tree look like the stars on the outermost concentric circle too. this indicates—As above, so below. As within, so without. The macrocosm is in the microcosm.

Mabuhay—LifeLightLove Perla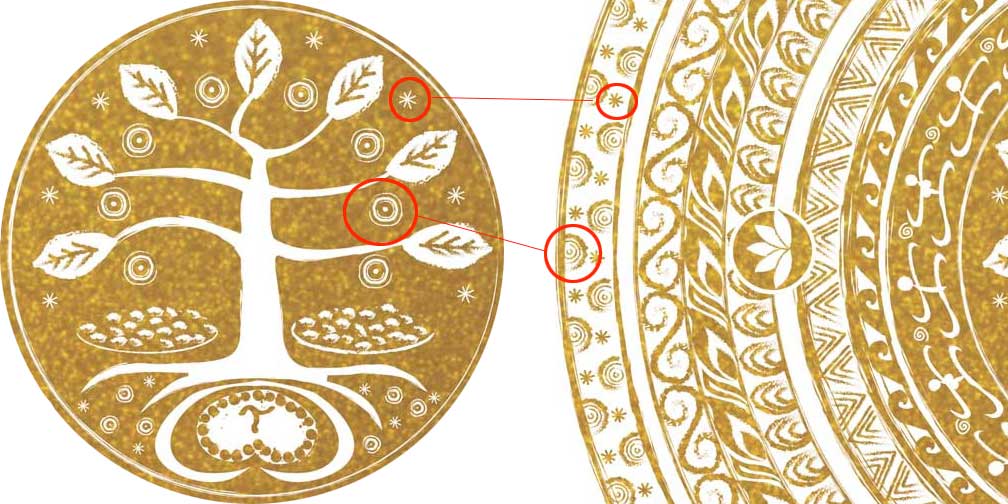 I'm the artist of the Babaylan Mandala and a visual designer. I'm also a mentor and life coach. 
I love working with deeply creative people who are keenly intuitive and intelligent, seeking not only gnosis, but also their higher purpose and ways to serve others.
Visit www.lifelightlove.com to find out more about working with me as your life coach.