I am BagongPinay, the artist of the Babaylan Mandala contemplative art series. 
The Babaylan Mandalas were borne of a series of sketches of both universal and indigenous symbols, and also from meditation and dreaming.
I see myself as a messenger and the mandala as a message to our souls from the Babaylan and all earth ancestors.
I know the mandala speaks to people from around the world...
My spiritual name is Omehra Sigahne which means: inspired great being who enjoys having a positive attitude and turns up the light.
As a mother and married/working citizen my name is Perla Daly. 
Mabuhay—May you be filled with Life, Light and Love.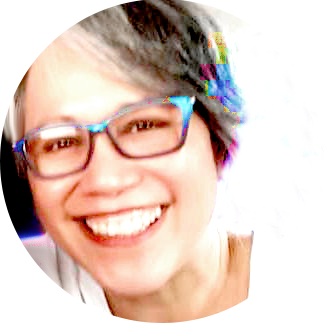 I'm the artist of the Babaylan Mandala and a visual designer. I'm also a mentor and life coach. 
I love working with deeply creative people who are keenly intuitive and intelligent, seeking not only gnosis, but also their higher purpose and ways to serve others.
Visit www.lifelightlove.com to find out more about working with me as your life coach.
CONTACT ME
If you would like to contact me about the Babaylan Mandala use this form.
This is also a good place to let me know if there are any typos to be fixed or facts that need to be revisited and reviewed.