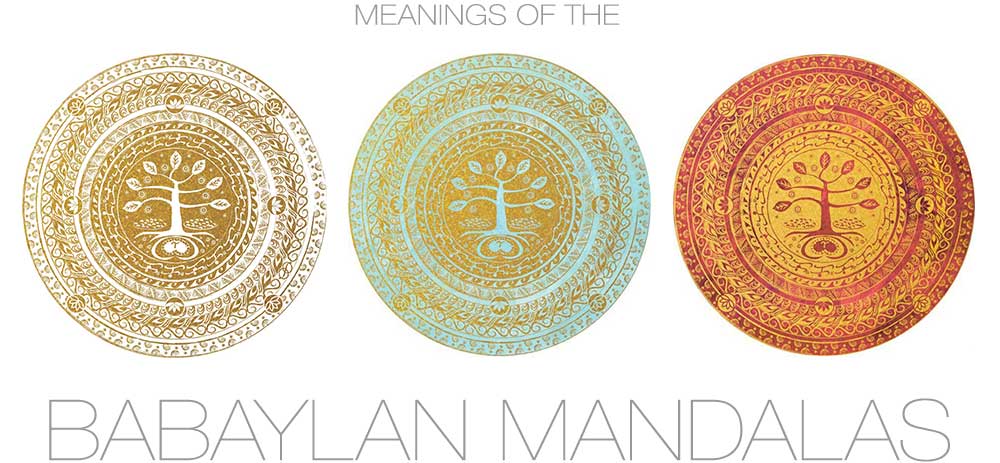 WELCOME
You have found the Babáylan Mandala pages about the symbolism and meanings.
Why are you drawn to the Babáylan Mandala?
As the artist, I know it is because the mandala represents YOU, YOUR SOUL and YOUR COSMIC EXISTENCE and CONNECTION with all of Creation. YOU are the BAHALA tree of life at the center and are kapwa, a connected spiritual being, with all of Creation…
The Babaylan Mandala also has sacred numbers… symbols of the elements, the Seen and Unseen, the macrocosm and microcosm… and Philippine baybayin symbols of KA and BA, HA and LA. All these symbols have metaphorical meanings that I share with you in this blog… but they are also there for you too discern meanings for yourself.
The mandala contains soul messages from our ancestors that are conveyed through symbolism, instead of words.
The Babaylan Mandala can be used as a meditation tool for "pagbabalikloob" or return to "Loob" (Inner, True or Higher Self). The image is meant to be contemplative so that you can connect with the metaphoric details and the whole.

It is a visual device that enables you to look inwards, realize and live from your True self and to find pakikipagkapwa or connection to the Cosmos and to the Divine source that sparks all of Life, that exists within all humans, all creatures and all of Creation. This journey may empower you to be whole and in harmony with all your kapwa and the Earth.
I'm the artist of the Babaylan Mandala and a visual designer. I'm also a mentor and life coach. 
I love working with deeply creative people who are keenly intuitive and intelligent, seeking not only gnosis, but also their higher purpose and ways to serve others.
Visit www.lifelightlove.com to find out more about working with me as your life coach.