about
---
Being BagongPinay is about celebrating the best of old and new… and bringing out the beauty in being Filipino. It's about always gracefully and gratefully interweaving new and enlightened perspectives with beloved old, and even ancient, Philippine traditions and heritage, and about fulfilling the Filipinas/os potential and expansiveness.
BagongPinay's underlying goal is that of dismantling any mistruth that diminishes dignity, mutual respect and human potential by presenting pakikipagkapwa and pagbabalikloob (sacred interconnection and living-from-the-Source) within all forms of interaction and creativity—events, stories, words and art. 
Over the span of 15 years of NewFilipina.com's journey I have learned that there are many beautiful points of light within Philippine philosophy, thought and culture that I, as a Filipino, need to give thoughtful consideration to and that I need to embrace. I want to share the beautiful gems of our spirituality, humanity AND our pagkapilipino (being Filipino) with each other Filipinos. I don't want to just stop there, I want to share all that with the world too.
The concept of BagongPinay, first touched on Filipina identity starting in 1998, but it evolved by exploring points within Philippine thought that our keys to our Filipino noble selves (Kagandahang Loob) though the lessons of Pagbabalikloob, Pakikipagkapwa, Katutubo, Babaylan, Baybayin and Bahala Na Meditations.
The journey of BagongPinay:

> began with pain and indignation at witnessing gender, social and racial prejudices brought about by harsh patriarchal, colonial and imperial programming.
> next, it took me through active searching and articulation of the sources of the pain and indignation, and then looking and applying effective means that bring about complete clarity of the illusions and lies of it all.
> then, it lead to practices in everyday life that helped me embrace the beauty within our Philippine culture and within all of us.
And I want to be very clear that…
>this cycle continues in spirals and moves upwards.
When in the Philippines, I was taught that Western/Spanish/European features, race, culture, language and goods were all better then our Philippine features, race, culture, language and goods. Add to that injury the restrictions that one's family name, gender, religion, educational level and wealth might make one better/less than another. Then based upon all such limiting beliefs one set of people can exploit, use, cheat another set of people.
So, even if I was mestiza, came from an old, landed family of Bacolod City (of the ilustrado class), went to the right schools of the Philippines and travelled to the West, the limiting beliefs that I was taught and that permeated the local close knit circles and society (and even as I lived it as if it was truth) it all only gave me an underlying frustration, confusion and sense of being small and limited. It was all ego illusion of course, and something deep within me hungered to find answers and to reach beyond and outside of this restricted box of thinking and living.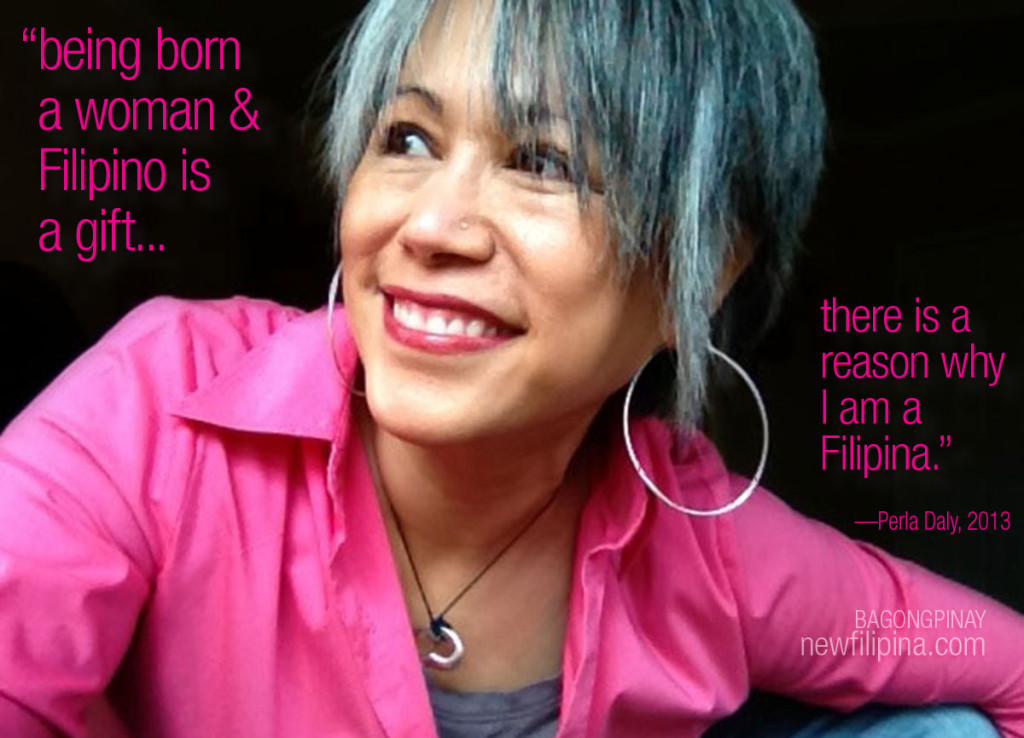 Ask Questions. Seek Answers.
So now after many years of exploring world religions, spiritualities and cultures, of meeting and experiencing people of different faiths and communities, I realize that the beauty of the Filipino has always been there and we were (or I was) just conditioned to turn a blind eye to it. The result of that conditioning was that most Filipinos (and probably most people in general, anyways) forgot their own inner lights.
Growing up from the inside out and the outside in

In 1998, the concept of BagongPinay was born and dedicated to creating the first online community for filipinas on the web whereby Filipinas together could create a positive presence online that countered negative stereotypes rampant then and still up to now. I was 35 at the time, with 2 young sons.
After a decade online, the concept behind Newfilipina.com and her sister sites evolved to dismantling any lie fed to anyone that "puts you in your place", that is, below(and even above) the rank/privilege/worthiness of the person telling you so.
The driving force behind BagongPinay became to be about dismantling illusions of ego-based collectives, peeling back the layers of our own petty egos, and then the journey led to the process of uncovering the beauty of very old and inherent Filipino beliefs and coming to the center of oneself (Loob) — the core that is Spirit and always dwells in Light and Love.
Through exploring the meaning of being filipino and a woman, creating BagongPinay aka newfilipina.com 14 years ago and living now in my late-40s (with 3 grown sons), meeting and collaborating with Filipinos around the world, I know there IS a possible alternative experience and consciousness for Filipinos. And that such an experience is also that of all people regardless of race, gender, religion, nationality and location on the face of mother earth. Human individuals are all connected to each other from within, through their inner lights (pakikipagkapwa).
To get there we must simply unsubscribe from the belief systems that hide this sacred interconnection and the inherent purpose of peace and prosperity within ourselves, with others and within the world.
Being Connected
If you find echoes of your own life experiences in these pages and any of the links, join me and others in expressing yourself, letting yourself unfold, blossoming from newfound tidbits of eternal truth, that have always been there, outside the limits of time, space and man-made prejudices. share your comments in these pages and submit your own material to the sister sites.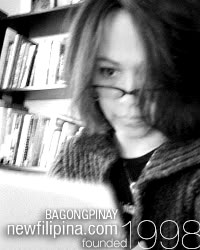 Through the experience of contemplation, reflective writing and more contemplation, one could very well find new windows of perceiving and new doors of experiencing opening up.
Each of us has a light within us. and from within, we are all connected. no matter who you are, i wish you well and that your life has its share of many beautiful moments.
Mabuhay — LifeLightLove to you and all you do and all you love
Omehra Sigahne
The truth has a volume much larger than one person's body and soul. I am small in both body and soul but will try to be like the ant who carries many times its own weight. Those who read these pages, have mercy on me.
— Gwennyv, Confessions of a Pagan Nun. By Kate Horsley