botika babae
---
Thank you for your interest in buying my art, prints posters and jewelry designs. You can order below through Botika Babae, my Etsy shop.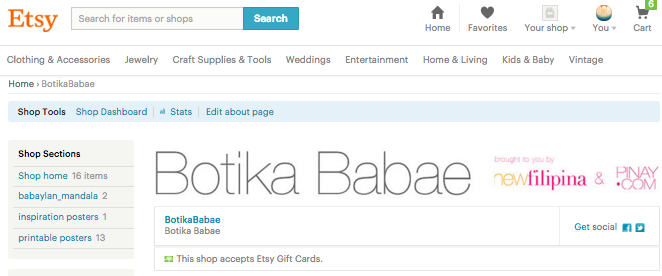 The proceeds from the art sales of 2014 went to Philippine indigenous villages recovering post-Typhoon Haiyan, specifically to the Peter Project and Balay Patawili (contact Christine Muyco).
I also contribute sales of the babaylan mandalas to the non-profit orgs of Center for Babaylan Studies and Buhay Babaylan.
 Please note, while I'm traveling, the jewelry will not be available.