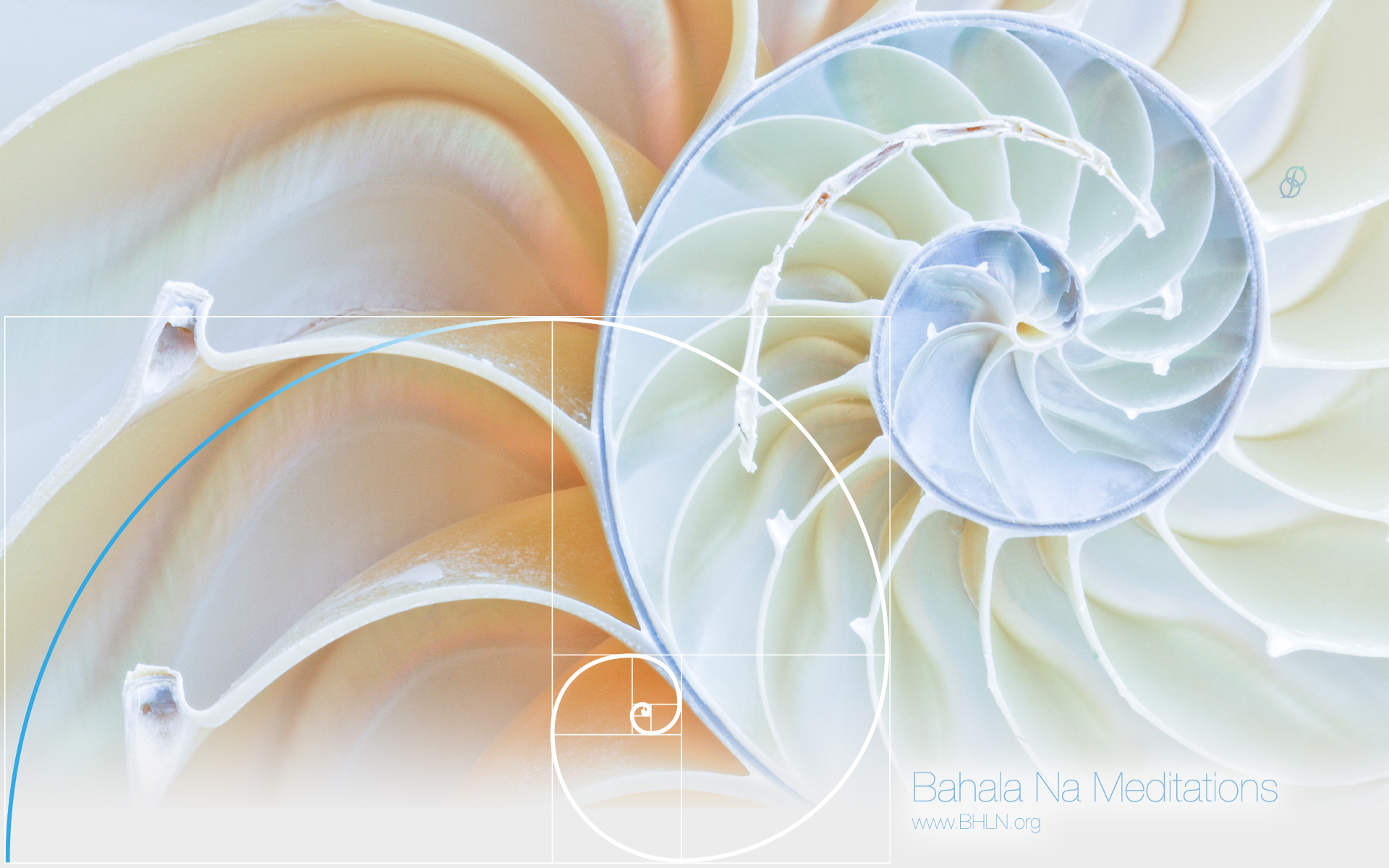 Here you can find image files of the Bahala Na Meditations art for downloading.
The Bahala Na art image shows the image of the spiral shell from within and also the sacred geometry of the Golden Ratio or Rectangle.

Sacred geometry in the micro and macro physical shapes of life on Earth and in the Universe signifies for me not only Cosmic Intelligence but a beautiful, unexplainable, moving, presence of Divinity that permeates all existence and dimensions.

Bahala Na.
Use the download links belowfor image files that can be used as screen savers or wallpaper for your PC or devices. This art is NOT meant for printing and reproduction purposes.
Bahala Na Meditations – Golden Ratio Wallpaper
Mac/PC – 1600×1200 – wallpaper  |  1920×1200 – wallpaper
iPad/Tablet – 1024 x 1024 – wallpaper
iPhone/Smartphone – 960×600 – wallpaper
©2012 Bahala Na Meditations art by Perla Daly